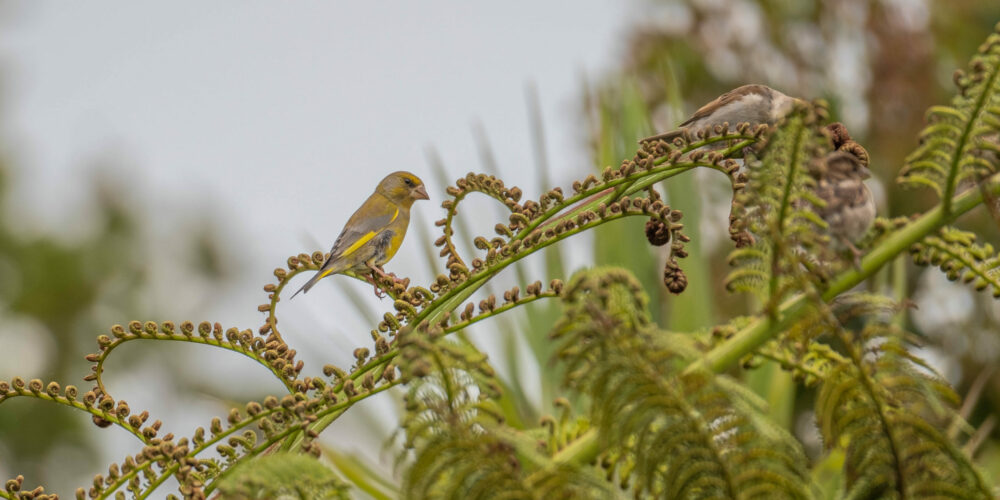 "People usually consider walking on water or in thin air a miracle. But I think the real miracle is not to walk either on water or in thin air, but to walk on earth. Every day we are engaged in a miracle which we don't even recognize: a blue sky, white clouds, green leaves, the black, curious eyes of a child—our own two eyes. All is a miracle."
Rest easy Master!
― Thich Nhat Hanh, The Miracle of Mindfulness: An Introduction to the Practice of Meditation.
Bird: European greenfinch
―
"La gente suele considerar que caminar sobre el agua o en el aire es un milagro. Pero creo que el verdadero milagro no es caminar ni sobre el agua ni en el aire, sino caminar sobre la tierra. Todos los días estamos envueltos en un milagro que ni siquiera reconocemos: un cielo azul, nubes blancas, hojas verdes, los ojos negros y curiosos de un niño, nuestros dos ojos. Todo es un milagro.
¡Descanse tranquilo Maestro!
― Thich Nhat Hanh, El milagro de la atención plena: una introducción a la práctica de la meditación